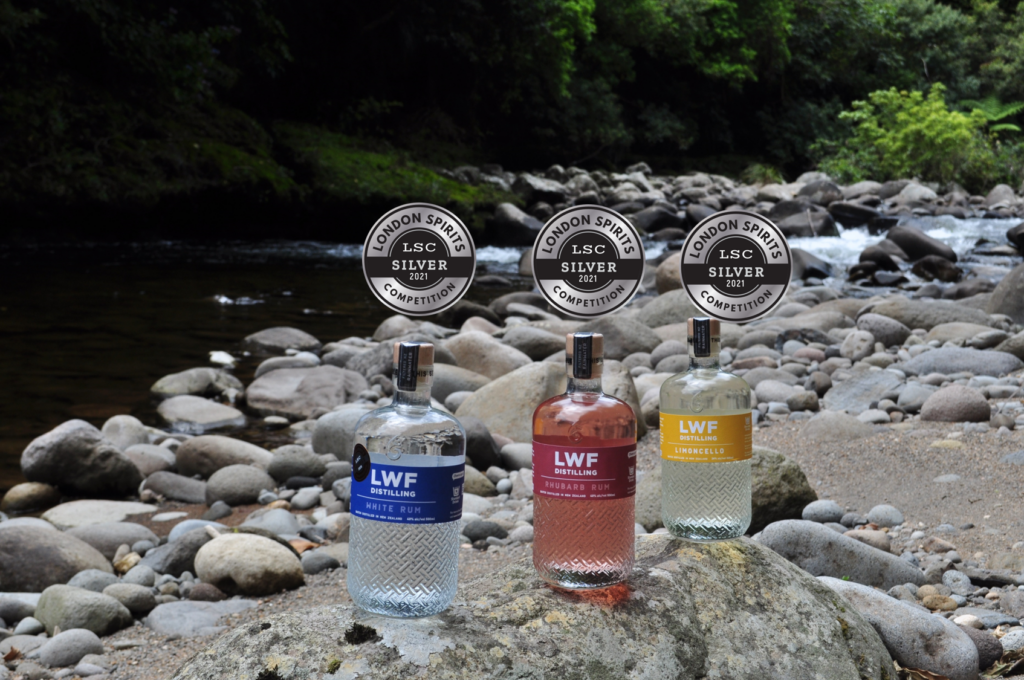 We entered three of our range into the 2021 London Spirits competition – LWF Distilling White Rum (already with a 2020 bronze LSC award), LWF Distilling Rhubarb Rum and LWF Distilling Limoncello.
We are humbled, proud and incredibly excited to hear we were awarded Silver for all three entries.
Its incredible that our small craft distillery on the west coast of the North Island of New Zealand can achieve international recognition.
Bring on 2022 – we're after gold!!