Where art meets science! LWF Distilling, a craft NZ Distillery focusing on creating a uniquely NZ Rum.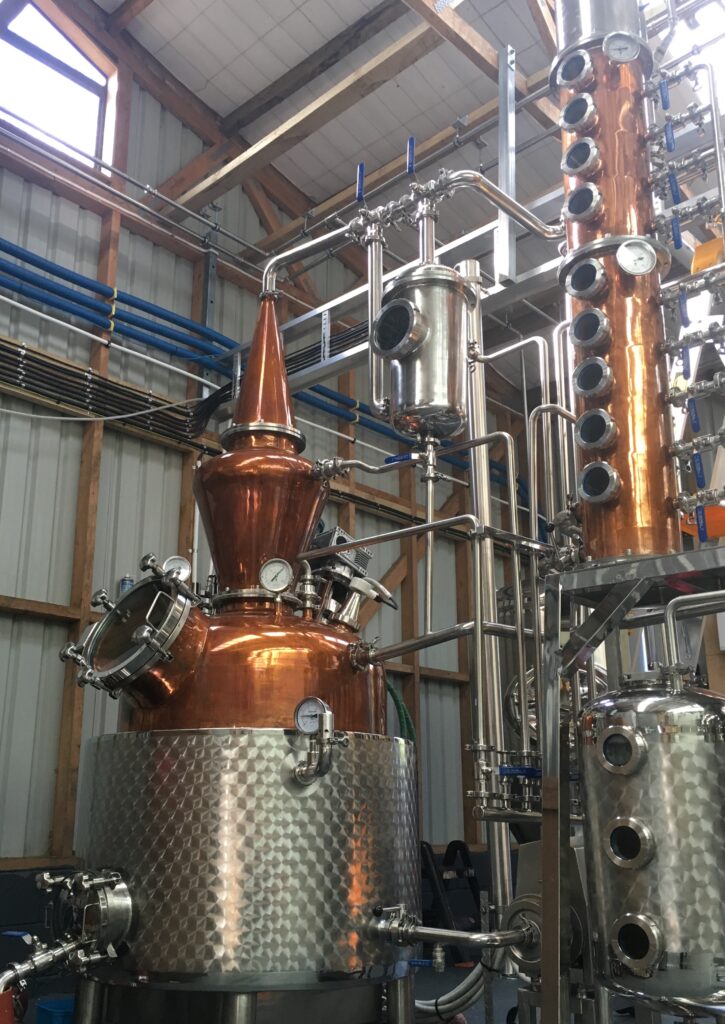 LWF Distilling is a craft distillery – we ferment, distill, blend, barrel and bottle – the whole process – in what used to be a farm utility shed.
Technically Rum has two rules; it must be made from sugar cane – we use molasses from sugar cane – and to be called gold or dark rum it must be aged in barrels for at least two years.
Essentially all the rum flavour comes from your fermentation. The job of the still is to strip back that flavour to something that is palatable and inline with where the Distiller wants the spirit to be.
The 500 liter combination pot still is the heart of the operation. As you can see its a shiny, hard working piece of kit that takes our wash and with a lot of precision and creative judgement, makes it into the delicious, award winning LWF Distilling Rum.
The still came with a couple of other components – botanical basket (commonly known as a gin basket) and a Rum Thumper. Watch this space as we develop interesting, complex and world first flavour combinations.
Farm Life
Setting up LWF Distilling on the family farm comes with its own set of challenges. When you decide to start a business on a farm you have to take care of more of the process. We harvest our own rainwater and look after our own waste. And one day we hope to add solar power and take the whole operation off the grid.
It also means we can grow some of the plants when looking at interesting flavour profiles. There is more than just mint (for Mojito's) growing at this distillery.
Being based in such a tranquil location, not only are the early morning distillations accompanied by native NZ bird song but our events become quite the exclusive occasion. Don't forget to get in touch is you're looking for something unique to do in Taranaki – contact