LWF Distilling was born out of a passion for flavour.
Established in 2019 in Oakura, a small village in the province of Taranaki, on the west coast of the North Island of New Zealand, our location plays a big part of the flavour.
Oakura averages over 1.6m of rain annually. We utilise this resource harvesting the rainwater from our distillery roof. Our 5 times filtration system ensuring we get the pure, clean base to dilute our product against.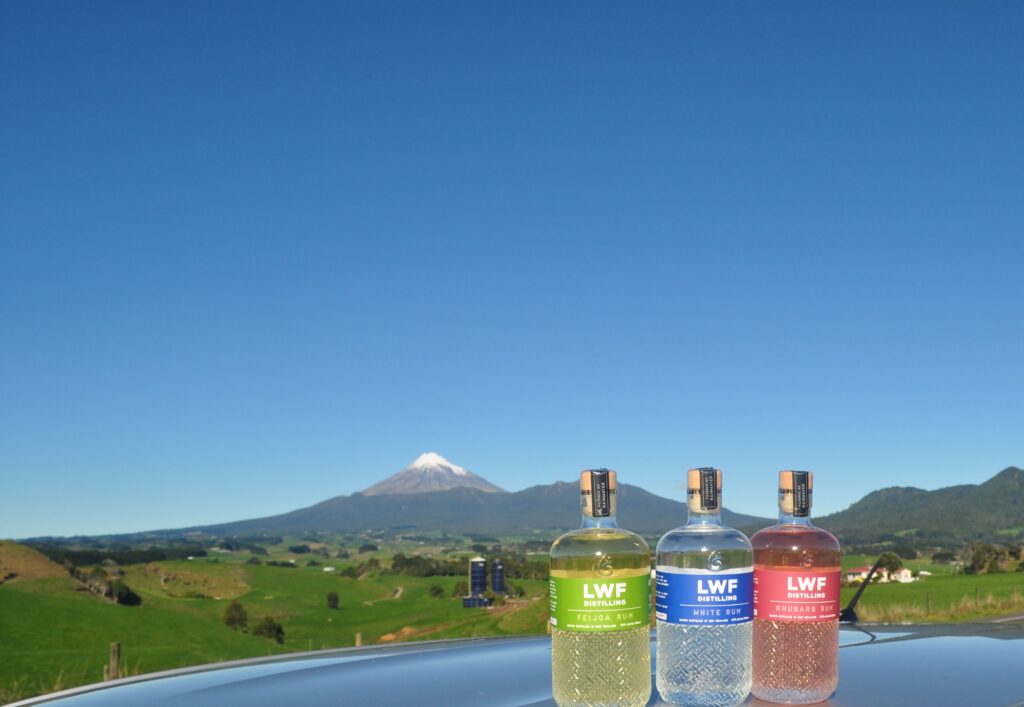 LWF Distillery
After returning to Taranaki after almost 20 years, we have set up on the family farm, converting the utility shed into a Distillery.
Being based on a farm means we get to grow a lot of our own produce for the flavour infusions. Our popular LWF Distilling Rhubarb Rum is primarily grown within 10m of the distillery and if you've come to an event at the distillery most of the limes for the mojitos and daiquiris are from trees grown on the property!
Process
LWF Distilling have chosen to do the full distillery process. We ferment, distill, bottle and barrel on site. This means the Taranaki climate will shape our products, particularly in the barrel aging process.
Our still is a combination Pot and Collumn still which allows flexibility when we're creating flavour. We also have a botanical basket and a rum thumper to help create new flavoursome styles.
Come Visit
As a working distillery we're not always open to the public however keep an eye on our social media (Facebook and Instagram) and events page for timing and activities we have.